Why do wine lovers have fallen in love with big bottles of wine recently? This may be a manly show - my bigger than you! Or maybe they are only a group of extravagant pleasure seekers. In Europe, you can see the large bottles of these 2 standard bottles and even 4 standard bottles, whether at a birthday party, on a Mediterranean yacht or in a movie. And with the arrival of the holiday season, people have every reason and opportunity to open more big bottles in the next few weeks.

Big bottle of wine to work

In fact, any wine that exceeds 2 standard bottles 10 years ago is not influent. Apart from a few insiders and collectors, most people do not understand large bottles of wine, let alone want to own it. Now the wind has changed and the big bottle of wine has never been so popular.

What causes this change? Barry Phillips, a wine dealer, believes that this is due to the increasing number of wealthy people who love the world's wine. His sales of large vintage wines have increased dramatically. "Many people eventually find that there is no better than sharing big bottles of wine with friends. Things."

The reason does not stop there. "What's even better is that the large wine is not only a symbol of birthdays or promotion, it can even create such an atmosphere," says David Wainwright, a consultant consultant for rare wines. "When people see the equivalent of six standard bottles of champagne, the total It will be very exciting. If it is a bottle of Leoville-las-Casea or La Mouline, the effect will be even better. This is indeed a good way to leave a large group of people impressed and happy."

Of course, long-term investors are all too clear about this. For example, investment banker Charlie Berman, who ordered large bottles of red wine from the 1980s, is now enjoying spectacular wines in the cellar, including the 1982 Royal Latour, a valuable 8 standard bottle. It was purchased for £600 and is now worth £18,000. He thinks that a large bottle of good wine has a dramatic and dramatic effect. "Most of my most impressive 'wine' moments were spent with the big bottle of fanatics. The 4 litre champagne of the year has a taste Better than standard bottles."

Therefore, it is not surprising that the demand for large bottles of wine rose, especially Bordeaux. "In the past few years, we have increased sales of 4 liters of wine by 5 times, especially for fine wines," said Comte Stephan from the Neipperg family. "For many people, especially new collectors in Asia and the United States, These large bottles became a symbol of luxury and identity."

Despite rapid growth, this is still a relatively narrow market. There are two main types of buyers: "One is for collectors and investors. They may never open bottle stoppers; the other is for their own enjoyment. They are friends. The frequency of sharing these expensive fine wines is surprising," said Gary Boom, chief operating officer of the upscale wine wholesale company Bordeaux Index. Of course, they have one thing in common: the pockets are full.

On the auction site sought after

For most businessmen, investors, and drinkers, the question is where to look for large, high-quality wines. Sometimes even vintage wines are difficult to find, and large bottles of wine are simply rare items. The biggest reason for the scarcity of large bottles of wine is the lack of previous buyers. There was no market for big bottles of wine 20 years ago. Therefore, as demand increases and supply is insufficient, the soaring price of wine is inevitable. Look at the auction price and you will know that in September this year, a bottle of 8 standard bottles of La Tache sold for 48,400 US dollars at Acker Merrall & Condit (the largest American famous wine auction house) New York auction. . This is no accident. Last year a bottle of the 1945 Mouton Rothschild made $310,700 at Sotheby's, which was twice the highest estimate. At the same auction, a bottle of 20 standard-sized bottles of Mouton 2000 made nearly $120,000, up from a previous valuation of $25,000. With such a lofty status, the charm of these legendary red wines has greatly increased, and it is difficult for them to enter the eyes of investors and speculators. These "pleasant drinkers" naturally become enthusiastic readers of every latest auction catalogue. The protagonists of the auction are not only the Bordeaux and Burgundy red wines, but also the price of large bottled premium Cuvee. Take crystal champagne, "We now sell a bottle of 99 crystal for £160 without VAT," Marcus Titley, sales director at Seckford Wines, told reporters. "But if you want 2x, you have to spend 550. The pound, the same wine, the market price of 4 times installed suddenly rose to 2,300 pounds." All this is because of scarcity, "the bar consumption in the past few years is really too much." At the same time, Roederer company prepared for the millennium 2000 bottles of 1990 Methuselah (equivalent to 8 standard bottles) brought great rewards. Last September, Sechford sold a bottle of wine for £15,500, which shows how successful the investment was.

This also shows the simple fact that a large bottle of wine is worth much more than a bottle of wine of the same capacity. But it also depends on the origin and year of the wine. "You may not want to overpay for Cantenac Brown 1999, but you may get a 8% to 10% premium on 4 standard bottles of Latour 2000 if it is The 82-year premium can reach 40%."

It is intriguing to see from which point the malformed price overflow begins, that is, how long history of a bottle of wine must begin to become valuable. In the past, a 20-year-old bottle of wine could show its advantages over ordinary bottles. But in the past seven or eight years, with the rapid increase in demand, the arrival of the premium period has accelerated noticeably, sometimes only three or four years. So many investors have been advised to invest in large bottles of wine since 2008 because they have performed well in the market.

Silicone Travel Jar




Silicone travel jar is made of food grade silicone and pp, the sealed lid is also made of good grade silicone. silicone tavel jar have a three size, 10ml,20ml,30ml. they are perfect for face cream, hand cream,body care cream and also it can as a storage container for earring, pills, necklace, pin etc. most thing can be put on it. Silicone Travel Jar is a mini and tiny thing so you can carry it on traveling and business trip... Silicone have a good leak proof so that silicone travel jar have a good leak proof, That's why it is so popular in the market.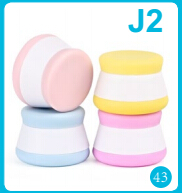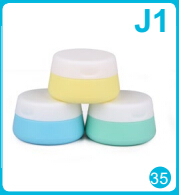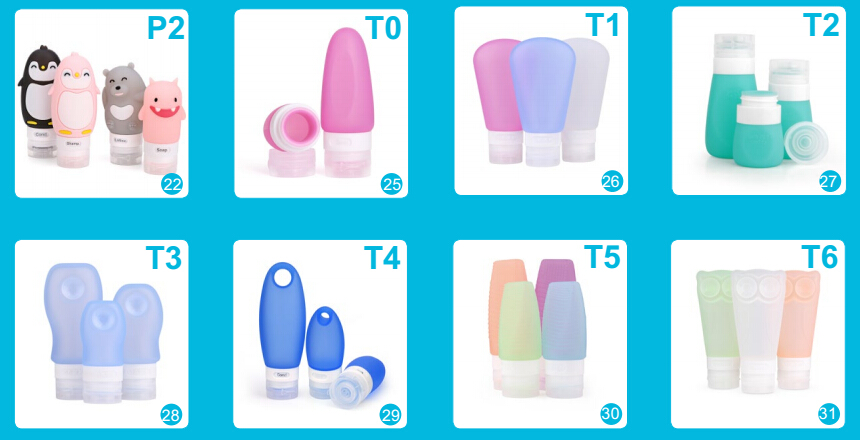 For more: Silicone Travel Bottles, Silicone Travel Tubes, Silicone Travel Bottle Set, Silicone trave jars

Silicone Baby Teether Toys,Silicone Chewing Toy,Baby Teething Toys,Silicone Baby Teething Teethers

Shenzhen Kean Silicone Product Co., Ltd. , https://www.keansilicon.com