1, back to stick

Phenomenon: After the plastic woven bag is printed, the ink layers stick to each other. Causes of failure: 1. After printing, there is a dry fake phase after printing. 2. The drying device is not in the right angle or fails. 3, because the printing speed is too fast, rewind too tight. 4, storage pressure is too large. 5, ink dilute penetration through India.

Remedy: 1, improve the ink drying speed. 2, increase the ventilation intensity check drying device angle. 3. Slow down the printing speed 4. When printing, stacking should be less or storage stacking load should be lighter. 5, adjust the ink viscosity or change another ink.

2, poor print fastness

Phenomenon: After the plastic woven bag is printed, the ink layer fades. Causes of failure: 1. PPPE surface corona is not handled well. 2, the printing shop temperature and relative humidity is too large. 3. The dissolved hydrogen bond strength of the ink system is too different from the hydrogen bond strength of the woven bag substrate.

Remedy: 1, woven bag substrate surface reaches 38 Dyne. 2, try to control the relative humidity of the workshop between 50-60%, but not too low, less than 40%, easy to generate static electricity. It is best to control the room temperature at 18-23 degrees, and keep the environment clean and air circulation. 3, ink selection should be very cautious (the same nature), the use of ink should be appropriate, as long as the viscosity is small and the ink system resin content is good.

3, shrinkage or elongation of the longitudinal pattern when printing or migrating printing

Failure reasons: 1, the ink is too thin (that is, the viscosity is too small). 2, paper or plastic substrates thin. 3, ink is too large. 4, printing pressure is too heavy. 5, filming is too slow.

Remedy: 1. Incorporate original ink or add thickener. 2, replace the compact substrate. 3, use a good dry ink or add volatile solvents. 4, adjust (reduce) the amount of ink supply. 5, printing pressure should be light.

4, blocked version

Failure reasons: 1, mainly the ink on the printing plate dry knot poor ink transfer. 2, mixed with plastic or paper scraps. 3, ink crust.

Remedy: 1, adjust the blowing angle (not directly on the printing plate). 2. In addition to changing the printing materials, the upper side of the printing machine should be separated from the fountain ink by the base paper, plastic or film. 3, replace the new ink

5, bleeding

Causes of failure: 1. Printed image edge seepage color (usually caused by the dye used in the ink). 2, using the wrong mix of pigments. 3. Excessive use of thinner materials, especially the poor solubility of thinner materials and inks.

Remedy: 1. Add oil to the ink or add a coupling agent. 2, replace the new ink. 3. Minimize the use of thinner materials, especially solvents that are compatible with the ink.

6, no ink film

Failure reasons: 1, poor gloss. 2, ink is rough. 3, ink drying too fast. 4, the ink system resin component is less or wrongly added matting agent.

Remedy: 1. Add the appropriate amount of ink in the ink. 2, re-grind or filter ink. 3, add water or original ink. 4, as little or as little add matting agents (such as wax, white carbon, etc.).

O Bag kabelka is now being very popular in Italy and Europe countries like o bag Japan Obag USA and the o bag cena is around €100.00 to €150.00. Since 2012, the most popular bag style is the classic and obag mini style. O Bag Classic body is made of EVA material, a type of plastic foam, colored, flexible, resistant and light with a particular "soft-touch" which is cold-tolerant, heat-stable, acid and water resistance.

The body presents two holes in each side which makes it easy to customize with interchangeable accessories (handles, shoulder straps, trims, Inner Bags ) Its measurement: 31cm in height, 13cm in width and 42cm in length.

The Bag Handles and inner bags can be custom as PU/canvas/leather/rope materials.




Dongguan Kangta plastic Hardware products Co., Ltd is founded in 2008, specialized in design and manufacture O bag and other EVA Foam custom products. With 10 years of professional R&D capability, we had developed around 50 styles of EVA Obag Bags including EVA Handbags, EVA shoulder bags, EVA backpacks. All those EVA fashion bags are free of molds charge, 52 colors for your choose and your logo is also welcome to laser on the bags.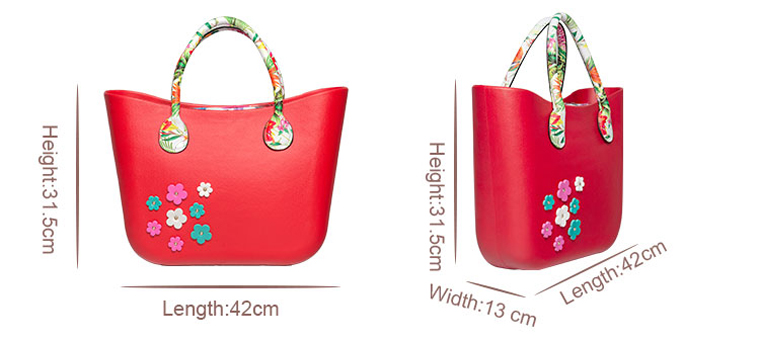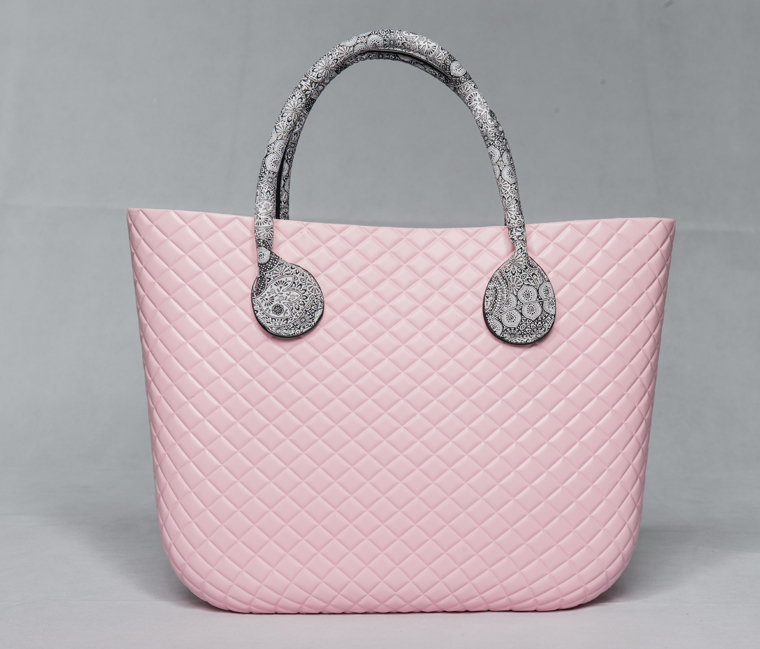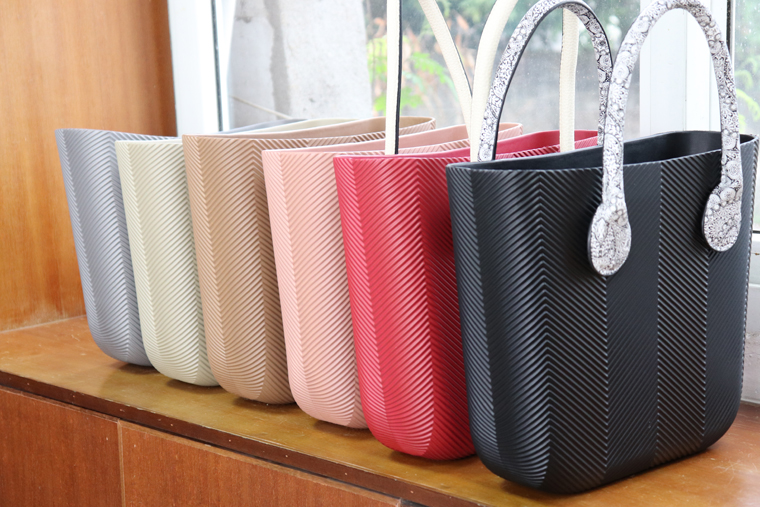 O Bag Classic
O Bag Classic, O Bag Kabelka, O Bag Cena, O Bag In USA
Dongguan KangTa Plastic Hardware Products Co., Ltd. , https://www.evayes.com