The occurrence of foot vesicles is common in outbound tourism. It will affect the smooth progress of tourism, and improper handling can also cause infection.

To prevent the occurrence of foot bubbles must pay attention to:

First, shoes and socks should be appropriate, shoes should not be too large or too small, it is best to wear semi-soled shoes or cloth shoes, lesbians do not wear high-heeled hard-soled shoes, insoles to be flat, socks no damage, no wrinkles, shoes into the Sand should be removed in time, and keep shoes and socks dry;

Second, the walking tour should be gradual and progressive, first and last, and the footsteps should be even, landing should be stable, not when fast;

Third, before going to sleep with hot water to use hot feet to promote local blood circulation, the application of hand massage on the palm area.

If foot vesicles occur, first use hot water to scald the feet for 5-10 minutes, then disinfect the foot vesicles with iodine or alcohol, and then use a sterile needle to puncture the foot vesicles so that the blister fluid flows out. In addition, avoid cutting the foam to prevent infection.

The world of whiskey is a complex maze of grains, flavors, and distillation processes. It is one of the most diverse distilled spirits in the bar. How to make your Whisky difference and come out on top form others? You need a attractive packaging, a unique and beautiful glass packaging will play an important role in the whole quality of your spirits. We are professional to custom glass bottles and to make your Whisky in good appearance.



Description

Usage

Liquor/Wine/Beverage

Material

Extra-flint, high-flint and flint glass

Technology

Machine made

Volume

50 to 3000ml or as your requirements

Weight

150 to 2000g and so on

Sealing type

Screw cap or cork

Painting

Any color as you requirement

Quality control

SGS, FDA, ISO9001, ISO14001

Deep processing

Silk screen, decal, spray painting, electroplating, frosting, sand blasting.

Delivery term

EXW, FOB, CIF

Payment terms

T/T

Lead time

New design drawing confirm within 3days, Sample mold within 20 days, bulk molds within 30 days, produce in bulk within 30 days
FAQ:




Q: Are you a manufacture or a trading company?

A: We are a manufacture which located in Chengdu city and Yibin city, Sichuan, China.




Q: Can you customize the products?

A: Yes, we are professional to customize glass bottle, we can design the new drawings and open the new molds according to your requirement.




Q: Do you provide free sample?

A: Yes, for cooperation sincerity, we are glad to provide you samples for free, but for new customer, the express cost need to be paid.




Q: What is your MOQ?

A: Our only standard for MOQ is a 40 feet container.




Q: How long is your sample lead time, mold need time and production lead time?

A: New design drawing confirm within 3 days, sample mold within 20 days, bulk molds within 30 days, produce in bulk within 30 days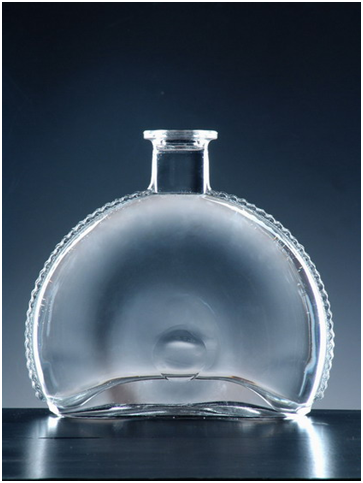 Whisky Bottle

Whisky Bottle,Customized Whisky Bottles,Whisky Wine Skull Bottles,Whisky Glass Wine Bottle

SICHUAN YIBIN GLOBAL GROUP CO.,LTD. , https://www.globalglassbottle.com