In the past, plastic sheet printing has always relied on screen printing. Due to the limitations of screen printing technology, fine-grade products cannot be printed. With the introduction of foreign equipment, new technologies and new processes, plastic sheet printing no longer depends on screens. Printing, in Guangdong, Zhejiang and other developed areas of the printing industry to gradually use offset UV printing technology, offset UV printing with its fine craftsmanship, rich layers of printing patterns, three-dimensional sense of strong, colorful, multi-color printing with high accuracy and excellent process characteristics, can print Exquisite products are widely popularized and promoted. The products are widely used in the industries of stationery, gift packaging, food, toys, and high-grade daily-use packaging. The vast market prospects cause many printing companies to rush to introduce new offset UV printing products. technology.

Plastic sheet printing offset UV printing technology From the equipment on the offset press must be equipped with UV light solid drying equipment, usually choose UV light solid machine, UV dryer, UV dryer, UV curing machine and other equipment and offset press connection supporting, but The technical performance of conventional equipment on the market cannot meet the process requirements of offset UV printing technology. It is mainly applied to the screen printing UV curing process in the screen printing industry. The UV lamp used is a cold light source with low process performance and high strength. UV lamps have disadvantages such as high temperature and slow solid-state drying speed during UV light solidification. Plastic sheets may become bent due to overheating after UV light curing. They are not suitable for offset printing UV printing processes. Offset UV printing processes require UV. The solid-state drying speed must be synchronized with the high-speed printing press. High-speed light-solid drying is required. After the UV light solid-state drying, the temperature of the printed plastic sheet must be within 50° C. at room temperature, so that the plastic sheet and printed products will not be heated and deformed. Due to the slow drying speed of UV light and the high temperature of light emission, increasing the power to increase the speed of UV light solidification and drying doubles the light emitting temperature, which is a constraint on conventional UV light curing machines, UV dryers, and UV curing machines. Offset supporting technical problems.

The automatic offset low-temperature high-speed UV dryer developed and produced by Shenzhen Banghao Electromechanical Equipment Co., Ltd. for the process requirements of offset printing UV printing technology, uses cold light source high-intensity UV lamp, and is equipped with advanced UV lamp cooling system to make UV light solid The temperature is controlled at room temperature around 45°C, and the solid-state drying speed is 9000 sheets/hour. It also provides an intelligent automatic delivery machine for high-speed printing and delivery of offset presses, which meets the printing process requirements for offset printing plastic sheet printing, and fully automatic cold offset printing. The high-speed UV dryer products have been continuously optimized through the supporting use of printing companies in developed regions such as Guangdong, Fujian, and Zhejiang for many years, and now have become serialized, multi-model, multi-format and various types of monochrome multi-color offset printing presses. Supporting, to become a famous new product in the industry.

The company also carried out a summary and research on offset printing UV printing technology, analyzed the different characteristics of offset printing UV inks and conventional offset printing inks, different points of the printing process technology, mastered a whole set of plastic sheet offset printing UV printing technology, and cultivated a batch of mastery Offset UV printing technology professional technicians, to provide users with a full range of Offset UV printing process technology training services, has now become a well-known companies welcomed by the majority of printing manufacturers trust.

The role of wooden box packaging

Wooden box packaging is to use wooden packaging containers to protect the items to be protected, wooden box packaging was originally a packaging product to facilitate the transport and storage, for some of the easily damaged items in the transport and storage with a wooden packaging container for reinforcement, Play a protective role.

Wooden box packaging application

Electronic products, power industry, automotive manufacturing, communications equipment, glass products, furniture, home appliances, handicrafts, fragile items, antiques, transportation, warehousing, and various machinery and equipment.

Wooden packing type

Solid wooden box packaging, export wooden box packaging, vacuum wooden box packaging, environmental protection wooden box packaging, steel belt wooden box packaging, fumigation wooden box packaging, wooden lattice box packaging, shockproof wooden box packaging, military wooden packaging, decompressed wood Box packaging, heat-treated wooden box packaging, free inspection wooden box packaging.

Development Trend of Wooden Box Packaging--Steel Box Packaging

After the modern wooden box packaging entered the 21st century, the use of packaging has undergone great changes. The original packaging was traditionally designed to facilitate transportation and basic protection of goods, but the practical role of wooden box packaging after the 21st century has changed. Great changes have taken place. The basic principle of modern wooden box packaging is to continuously improve the performance of the packaging and the added value of the packaging. Special attention should be paid to the role of the wooden box packaging, not only to transport and protect cargo security, but also To achieve aesthetics, convenience, and practicality, to enhance the potential value of products, wooden box packaging is a product that consumes natural resources. Yanhua International Packaging's requirements for wooden box packaging are green, energy-saving and resources-saving, and strive for a green earth.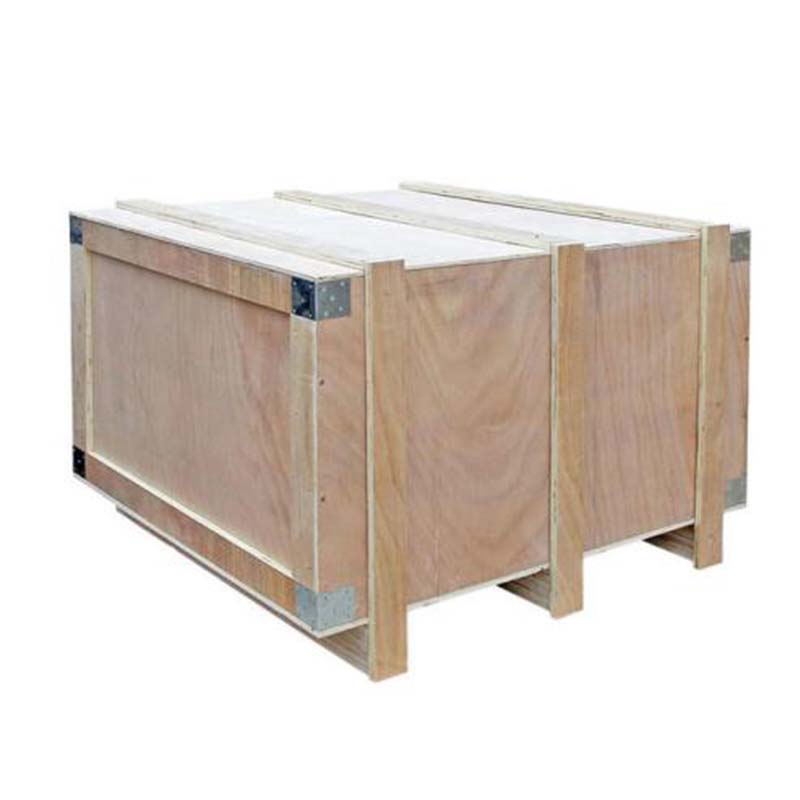 Customized Wooden Box,Customized Wine Wooden Box,Customized Watch Wooden Box,Custom Gift Wooden Box
Shenzhen Yanhua Packing Products Co., Ltd. , https://www.yhpackagingbox.com