The woodcarving process has a long history of development. Our common woodcarvings are decorations for home or public occasions. The talented British sculptor Tommy Craggs carved the abandoned wood into beautiful tree sculptures on the basis of environmental protection. Both woodcarving art and environmental protection are taken into account. In this way, the fallen trees turned into spectacular works of art.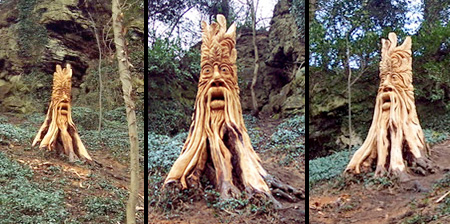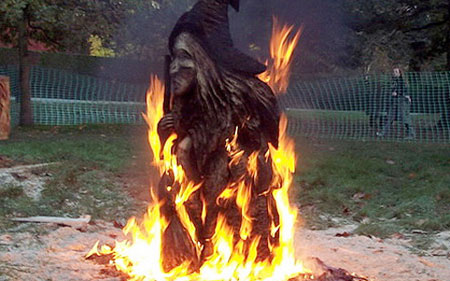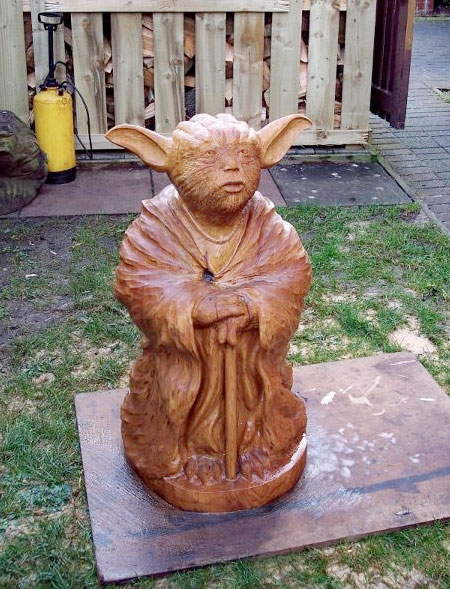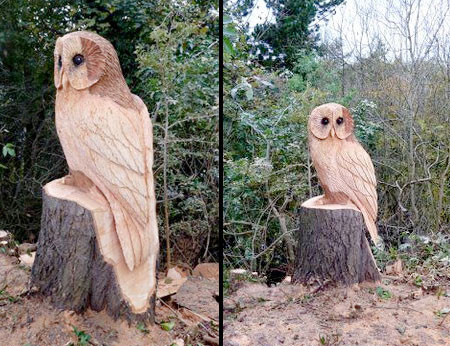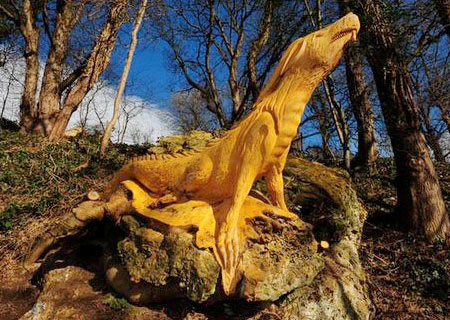 There are many Dog Bowls and drinkers available in our range. With a proper dog bowl and drinker, dogs can be trained to eat at a set place and time. Dogs need their water all the time, right size of drinker will keep your dogs in good shape.

We supply dog bowls in different materials such as plastic, melamine, ceramic, and stainless steel. They come in different sizes and shapes that will suit any sizes of dog in the world. Plastic dog bowls and drinkers are easy to maintain and colorful, so you can always choose your preferred color. Melamine dog bowls are heavier so they can stay well at the same spot. Ceramic dog bowls are heavy and classic. Stainless steel dog bowls with adjustable stand are perfect for larger size dogs, which can be adjusted so dogs don't have to bend too low for their food and water every day.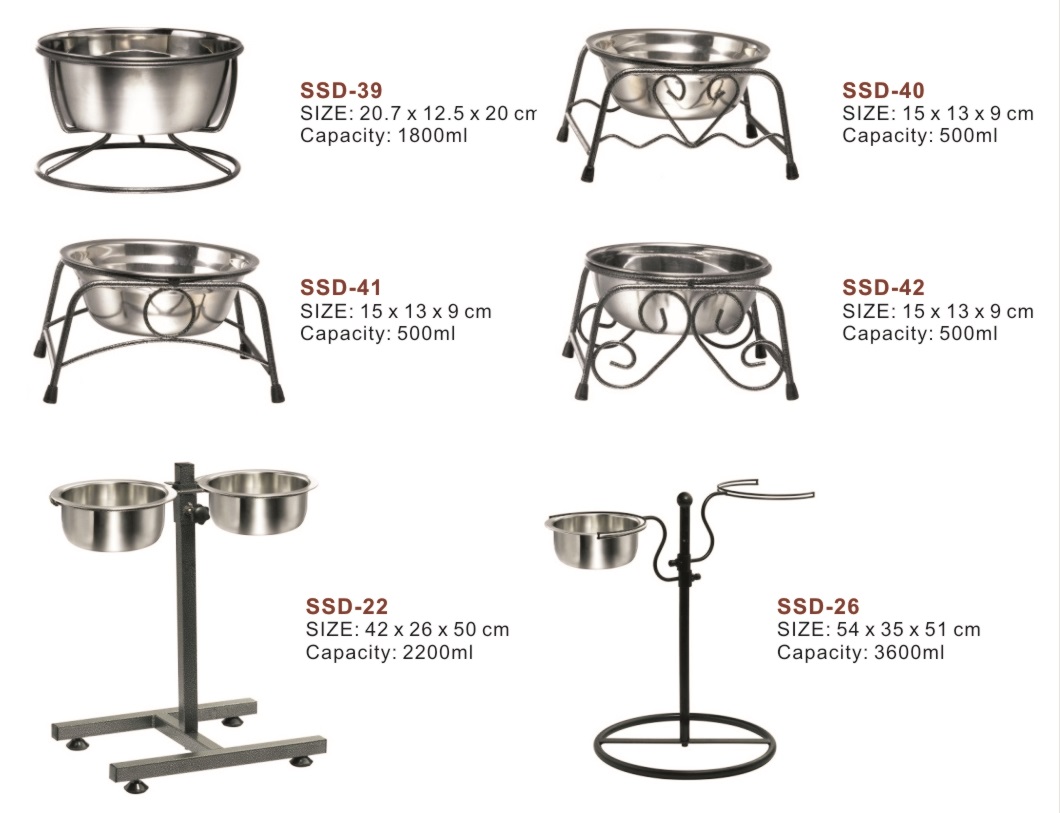 There are also different functional dog bowls that are designed for different purpose. Slow feed melamine bowls that will allow dogs to eat slowly due to the design of the bowl. Flexible silicone dog bowls are perfect for travelling or storage.

Anti-ant plastic bowls prevent ants from getting to dog foods with the smart design of drinking water surrounding the food bowl.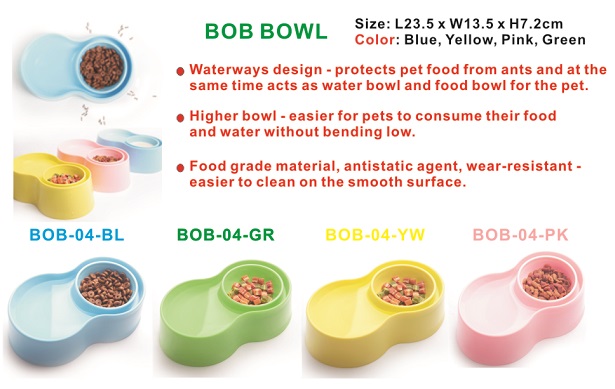 Foldable plastic bowls are new design that enables you to prepare raw or fresh dog foods that need chopping and can be easily turned into a dog bowl.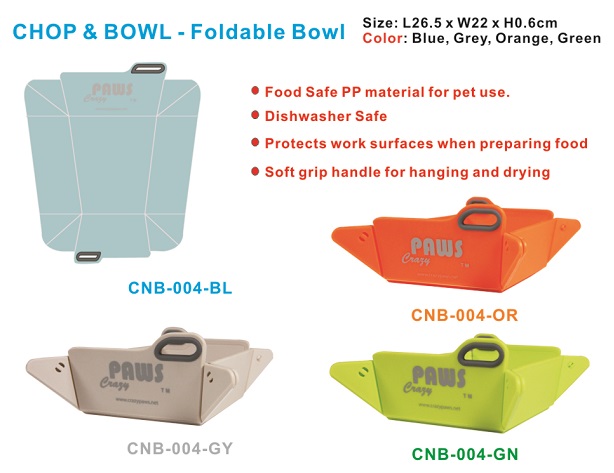 Our well-designed drinkers with different shapes and sizes from Taiwan are available for you to choose from.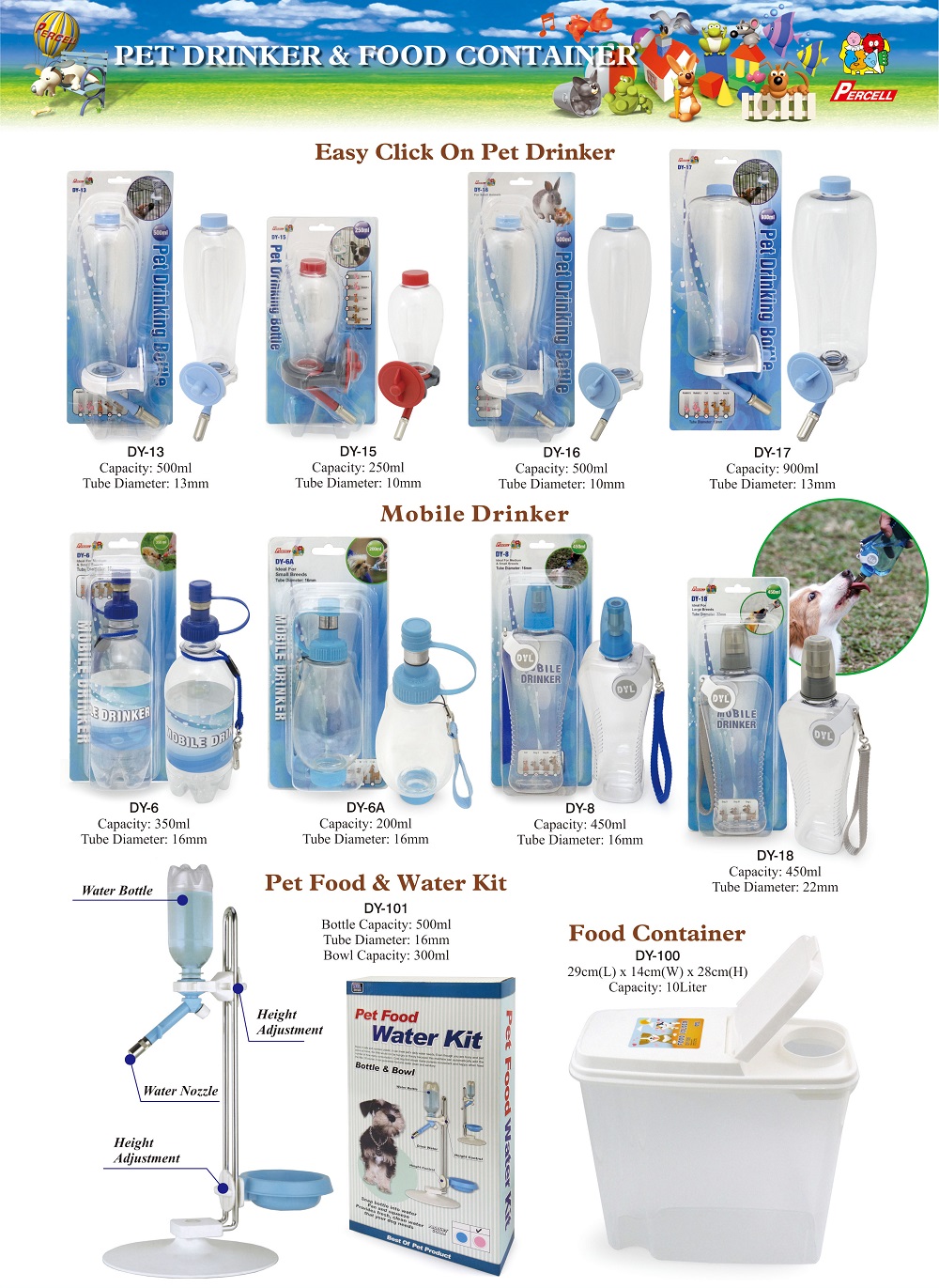 ABOUT US

PERCELL PET is established in 1978 with offices located in Taipei, Taiwan and Guangdong, China. Currently, we partner with more than 49 distributors around the world and carries thousands of quality pet supplies for dogs, cats, birds, fresh and salt water fishes, reptiles and small animals such as rabbits and ferrets, etc from both Taiwan and China.




We supply popular and classic pet products around the world and also OEM products at your request. Such as Dog Products, Cat Products , Aquarium Supplies, and Bird Supplies.
Flexible in Order Volume - orders can be done in LCL or full container, MOQ can be discussed accordingly.
Communication - staff are fluent in written English with in time replies.
Service - provide help and solutions to your sourcing in Taiwan and China.
Dog Bowls,Dog Drinkers,Dog Feeder Bowl,Pet Dog Drinker,Dog Water Bottle

PERCELL PET SYSTEM CO., LTD , https://www.percell-pet.com