Aluminium hot stamping is a very important post-printing process in packaging and printing. It is mainly a hot stamping pattern. Text. Lines to highlight the product's name, trademark. Ang licensing, landscaping products, thereby improving the quality of packa
.......
New breakthroughs in pharmaceutical glass bottle technology are expected to be upgraded
The widely used medicinal glass bottles for pharmaceutical packaging products have achieved new breakthroughs in technology. A new type of medicinal glass bottle, which can greatly reduce the precipitat.......
Abstract: Printing real-time information on product packaging has become an important part of modern quality management systems. Especially on food and pharmaceutical packaging, real-time information can allow manufacturers to track products and ensure food and dr
.......
In the early 1990s, the use of magnetic cards and IC cards in China was not widespread, and printing and production of cards were mostly conducted in Shenzhen and Hong Kong. Therefore, the price of card production at that time was relatively high. Today, 10 yea.......
Carton printers know that the market for folding cartons has become more and more difficult in the past few years. Customers demand higher print quality products. At the same time, middlemen are also seeking lower and lower prices. Under such oppression, some c.......
The recovery of polyethylene terephthalate (PET) is generally performed by a solubilization method, and there is a commercial-scale recovery method, which includes dimethyl terephthalate (DMT) method and dual-2 by Teijin Fiber Corporation of Japan. - Hydroxyeth.......
There are many types of ink cartridges in the market. After using the original ink cartridges, they are allowed to be refilled with other inks for continued use. The user can follow the instructions to print ink from the ink cans in the original tank, the vent hol
.......
At present, the decoration of ceramic ware has changed from hand-painted and spray-painted to screen-printed decal paper. However, some screen printers do not know much about the screen printing technology of ceramic decals. This article will provide a brief intro
.......
Editor's Note: The printing of paper packages tends to have lamination after printing. The coated package not only enhances the surface strength and gloss, but also improves the grade of the product. Therefore, the coating process is common in paper packagi.......
The adhesive material is a composite material composed of a face material, a binder, a silicone oil coating, and a backing paper.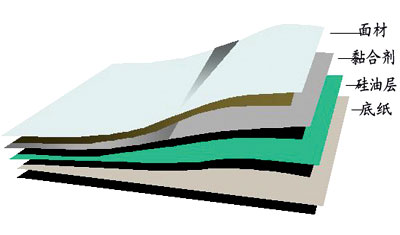 .......